We are Bisy – Biology for Synthesis
Biotechnology company based in Styria, Austria
Facilitating industrial production by optimizing individualized expression strategies for all kinds of proteins is our business.
English subtitles available.
We facilitate the life of biotechnologists by optimized expression strategies for every protein– that's its purpose. Bisy offers customized solutions for Pichia pastoris / Komagataella phaffii protein expression and strain development.
Innovative bisy vectors and DNA parts are built on more than 20 years of experience in protein expression. We offer expression kits including vectors and strains, expression and feasibility studies as well as licensing of new expression technologies. Another branch is kits for biocatalysts. Cytochrome P450s or lipases for industrial production are currently under development.
Bisy owns IP for innovative expression technologies for protein co-expression and methanol independent induction. We developed additional FTO technologies for inhouse R&D, which can be used by our clients. Bisy also holds commercial license for Gibson cloning to enable the necessary throughput for innovative R&D solutions.
As a result of many years of experience in research and development of the team, Bisy is able to find solutions customized for clients by its flexibility not only in technical but also in legal terms by tailored licensing- and nondisclosure agreements, making bisy a more suitable partner for commercial endeavors than publicly funded research organizations.
Vector systems for heterologous protein expression for and Komagataella phaffii (Pichia pastoris), E. coli, S. cerevisiae and CHO cells.
Our feasibility and expression studies for systems that were developed from customers can be tested for cost coverage, reliability and if applicable compare them to our in-house systems.
We optimize expression strains with innovative properties for any desired target, including enzymes, structural and processing proteins and biopharmaceuticals. By the large variability of bisy vectors, strains and Pichia pastoris expression platforms as-well as generic IP for different hosts, individualized solutions can be developed for all kinds of challenges in recombinant protein expression and pathway engineering.
Expression studies bisy offers are especially interesting for pharmaceutical or biotechnological companies that want to outsource the strain development and improvement of their expression strategies due to concise time, lack of know-how or lack of a special development capacity in their company.
Vectors
Our expression vectors for yeast and bacteria
Strains
Pichia pastoris and other yeast strains
Biocatalysts
Our P450 catalysts and lipases
Expertise in Biotechnology
Biotechnology requires knowledge, lab expertise and infrastructure.
The main factor is to solve not only the technical challenges customers are experiencing but to also take care of their needs in respect to timeline, cost control, legal assessment und economic efficiency. For that reason the detailed analysis of the customers' needs is the basis for any tailored offer which usually includes a mile stone approach, securing transparency and facilitating professional project management. The initial projects usually create the basis for long term collaborations.
Bisy builds on more than 20 years of experience in expression system development with freedom to operate for industrial manufacturing and enzyme engineering for industrial biocatalysis on large scale.
Service based project development
Professional operative team
Technicians and Scientists
Founder of the company. Consulting and R&D for approaches in synthetic biology. Innovation management and technical support in synthetic biology, technology and evaluations.
Scientific Project Manager
Cloning & Libraries / Secretion Strategies
Development & Cultivation / Production Strains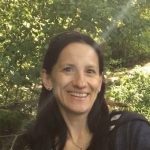 Accounting & HR / Office Management
Accounting & HR / Office Management
Infrastructure Services & IT
Scientific Project Manager
Host and Production Strain Design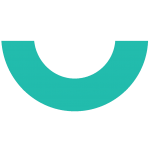 Genom, Transcriptom & NGS-Data Analysis
You can contact us, using our contact form beneath, we will respond as soon as possible. We are looking forward to find a solution to your problem!